Many students who are new to photography have enrolled in the Beginning Digital class that starts on Saturday, January 9th. Registration is still open and since this is a Zoom class, there is no limit to the number of students who can enroll from anywhere in the world. Remember: we assume students in this class have no prior camera knowledge so it's perfect for people who have just received a camera.
4 Saturdays, January 9 – 30, 2021, 9 – 11 a.m.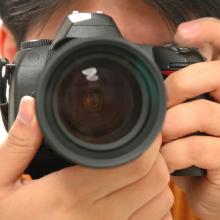 Learn the techniques and principles of photography. You will explore the basics of photography, including image composition rules, how the camera works, proper exposure, and the functions of lens aperture and shutter speed. The course requires a digital SLR camera. No previous experience is required.
This class will be taught online via Zoom. All registrations must be submitted online two days before your class starts. Registered students will receive login instructions one day in advance.
FPC requirement
Jack Carlson, certified professional photographer
Saturday, January 9th, 2021